Past Meeting Information
TOS Spring Meeting in Abilene: Tying it Up 
TOS is pleased to announce we will return to Abilene for our Spring 2023 Meeting, taking place Thursday May 4 through Sunday May 7, 2023. We count on our meetings to replenish our treasury so that we can continue the important work at our sanctuaries, with our youth groups, and citizen science projects.  This meeting is also our annual meeting where newly elected directors will be announced.
Offering a super assortment of field trips in the Abilene area, expect a variety of shorebirds (possibilities for Hudsonian Godwit and Buff-breasted Sandpiper), hawks, and other birds of spring.  Nesting species include Great-crested Flycatcher and Yellow-throated Vireo. There are chances to see Black-capped Vireo and lots of Western species like Black-throated Sparrow and Scaled Quail. Field trips offer excellent birding on private ranches and state parks, with the opportunity to jump-start or tie up your Century Club lists in the counties surrounding Abilene.
Our meeting speakers will offer their presentations in person, presenting a variety of exciting and interesting topics so please make an effort to attend. Prior to each evening's speaker, we will share stories and interesting sightings from that day's birding efforts.
We will have in-person event registration, plus a wrap-up banquet at our host hotel, the Hilton Garden Inn.  Registration information appears below. DEADLINE TO REGISTER AT THE HILTON IS APRIL 23, 2023.
The Abilene area offers interesting birding opportunities. We eagerly look forward to seeing you during the meeting to pad your Big Country lists.
Christine Turnbull, TOS Past-President/Planning Committee Chair
EVENT REGISTRATION:  Online registration is required so that we can share instructions, resources, and details with you.  Registration is open on our website - simply log in to your account and select View Upcoming Events from the menu on the left.  Registration will close on April 28, 2023 at 11:55 p.m. You will receive a confirmation email once your payment is complete.
The fee for the event is $100 per TOS member. It is $135 for non-members, which covers their annual membership dues.  Students may attend for free. There is a $10 increase in price on April 25.   No cancellations can be made after May 1, 2023.
BANQUET SELECTION:  Meal options appear on the registration form and must be submitted by April 16, 2023.
Please note: The Abilene area has been in a severe drought which may affect the expected distribution of birds. There could, however, be some nice surprises too!
COVID Safety during the Meeting
For the health and safety of everyone, TOS asks that participants comply with guidelines set by private businesses and municipal entities.
Hotel and Breakfast
Our host hotel is the Hilton Garden Inn at 4449 Ridgemont Dr., Abilene, TX 79606. Their phone number is 325-690-6432. (Caravans to field trips will leave from the parking lot of the nearby Abilene Mall.)
You must make hotel reservations BY APRIL 23, 2023. Click HERE to reserve a room at  the special group rate of $139 per night. Breakfast is included in that price and will be available at 5:00 a.m. daily. 
Lunch and Banquet
No box lunches will be available at this event, but we will provide a list of nearby restaurants and shops where food can be purchased, and there is a 24-hour grocery store/deli called Market Street  next door to the hotel. Dinner is on your own on Thursday and Friday.
On the meeting registration form, you will see two Saturday banquet selections: 1.) lemon pepper chicken breast with garden salad, roasted red-skin potatoes, seasonal vegetables, dessert and tea, coffee or water 2.) gluten-free pasta with marinara sauce, garden salad, mixed vegetables, dessert and tea, coffee or water.  THESE APPEAR ON THE REGISTRATION FORM ONLINE, AND MUST BE SUBMITTED BY APRIL 16.  
Meeting Agenda
Thursday, May 4, 2023 
4:00-6:00 PM    Event check-in at the Hilton Garden Inn
6:30-7:00 PM    Welcome/Introductions/Announcements (Lots of useful information is given during this time, so please attend.)
7:00-8:00 PM    Speaker: Jay Packer - Welcome to the Big Country: Spring Version
Friday, May 5
All Day            Birding
4:00-5:00 PM            Event check-in at the Hilton Garden Inn
6:30-7:00 PM            Announcements/Birding Reports
7:00-8:00 PM            Speaker: Anita Hoskins - Grassland Bird Conservation in a Dynamic and Diverse   State
Saturday, May 6
All Day            Birding 
5:00-6:00 PM    Informal social hour in the hotel bar
6:00-7:00 PM    Banquet/Announcements/Birding Reports
7:00-8:00 PM    Speaker: Laura Keene A Photographic Big Year
Sunday, May 7
All Day            Birding and depart for home
Registration Information
The link to register for the meeting is on our spiffy new website . Look for an email advising of the date it opens during the week of  March 26.  Please have ready a first and second choice of field trips, as some trips fill fast.  If you would like to be on a waitlist for a trip, contact Judy Kestner at 361-701-1962. Be sure to mention the trip number, and how many spaces you'll need.
Please also be sure your email address and membership dues payments are up-to-date. (To confirm, just visit www.texasbirds.org and click Member Login to view your account.) Once you make your event fee payment, you will receive a confirmation email showing the trips and banquet meal, if any, that you have selected.
For any questions, or if you do not have access to the internet, you may call Judy Kestner at 361-701-1962 or Frances Cerbins at 512-372-9039 for assistance with registration. If you don't get an answer, leave a message and Judy or Frances will call you back when they are available. 
Event Prices
Spring Meeting Package
$100 for TOS members
$135 for Non-TOS members (includes a one-year membership)
FREE for all students
Registration cost will increase by $10 on April 27, 2023.
Meeting Presentations
Thursday Evening
7:00 PM
Title: Welcome to the Big Country: Spring Version
Presenter: Jay Packer
Description: As he did at our January meeting, Abilene native Jay Packer puts a spotlight on the area and what makes it a super place to go birding.  He will touch on the region's habitats, both in Taylor County where Abilene is located, and the surrounding counties. Jay will explain what makes the region special from a birding perspective, as well as cover some of the region's avian highlights over the years. Join us for Jay's talk and get excited about spring birding in the Big Country!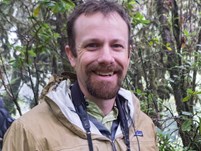 Bio:  Born and raised in Abilene, TX, Jay Packer started birding at the age of 12 after an extended family road trip to the great national parks of the Western U.S.  He quickly began traveling across Texas, then the U.S. and, at 20 years old, took his first trip to the tropics in Costa Rica.  Epic road trips to Mexico ensued, where he and friends subsisted on peanut butter and tortillas for days as they looked for Mexico's rarest birds, pulling the car into the woods to camp and getting a hotel once a week for the shower.  More recently, Jay and his wife Amy have traveled for birds to Europe, then Ecuador, Australia, Brazil, Kenya, Madagascar, South Africa, India, and Southeast Asia.  Closer to home, Jay is passionate about the Texas Century Club (seeing over 100 species in each county of Texas) and finding new county records.  Jay loves sharing and talking about his passion for birding and photography.
 Friday Evening
7:00 PM
Title: Grassland Bird Conservation in a Dynamic and Diverse State
Presenter: Anita Hoskins
Description: Texas is a state of stark contrasts influenced by a dizzying array of elevational, meteorological, and geological gradients, all of which support an incredible assortment of ecosystems which support one of the richest and most diverse assemblages of species within the US including endemic species found nowhere else in the world.
However, our population growth trends have resulted in more than 2.2 million acres of historical working lands lost between 1997 and 2017 – a concerning trend that leads the nation. Grassland and rangeland ecosystems have been particularly hard hit as are those species that rely on them. Grassland obligate birds have experienced the most significant decline of any guild of birds – greater than 50%.
This presentation will aim to answer questions associated with the needs of Texas birds and critical ecosystems with particular emphasis on grassland songbirds. It will assist in characterizing chronic stressors and the many tools that are available to address them including Audubon's bird friend beef program.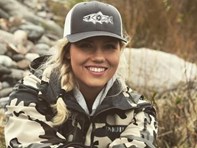 Bio: Anita Hoskins is the Senior Coordinator of Private Lands overseeing the Southern Great Plains Region with Audubon Texas. She is experienced in helping landowners of all backgrounds find conservation solutions and is passionate about bridging the gap between agriculture and grassland bird conservation. Anita received her bachelors in Natural Resource Management from Angelo State University and her Masters of Natural Resource Development from Texas A&M University. Outside of work, Anita is sure to be found working on the family ranch, hunting, camping, or just being a student of nature.
Saturday Evening
7:00 PM
Title: A Photographic Big Year
Presenter: Laura Keene 
Description:  In 2016, Laura embarked upon a year-long journey with a goal of seeing and photographing as many species of birds in the ABA area as possible. During a year that got completely and utterly out of hand, she was one of four birders who broke Neil Hayward's 2013 ABA mark and set a new ABA standard, photographing 792 species. On a personal level, 2016 was a year of unparalleled joy and fulfillment. In this presentation Laura shares her motivations for doing a big year, and the adventures involved as she traveled to each corner of the ABA area, from the lush beauty of Hawaii to the vast wilderness of Alaska. She will share the joy of her journeys – the sights, the people, the wildlife – as she lived her Big Year dream, immersed in the healing power of birding.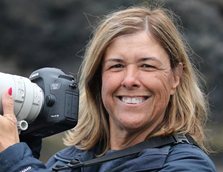 Bio: Laura is an avid birder and photographer who resides in Mico, Texas. A clinical pharmacist by profession, her passion for birding and photography led her to follow her dream and do an ABA photographic Big Year. Laura is chair of the ABA Recording Standards and Ethics Committee, former photo editor of The Ohio Cardinal, and her wildlife photography has been published in multiple outlets.
Texas Ornithological Society
Contact Us
Texas Ornithological Society
Welcome to the Amazing World of Texas Birds!
If you love birds, Texas is definitely the place for you! With eight different geographical regions to explore, each offering its own, unique wildlife environment; more than 660 species to be discovered; and a location adjacent to the tropical regions of Mexico and Central America, you never know what you might see when you grab your binoculars and head out!
Texas Ornithological Society is proud to promote the discovery, knowledge, observation and conservation of birds in Texas since 1953.