Texas Audubon Chapters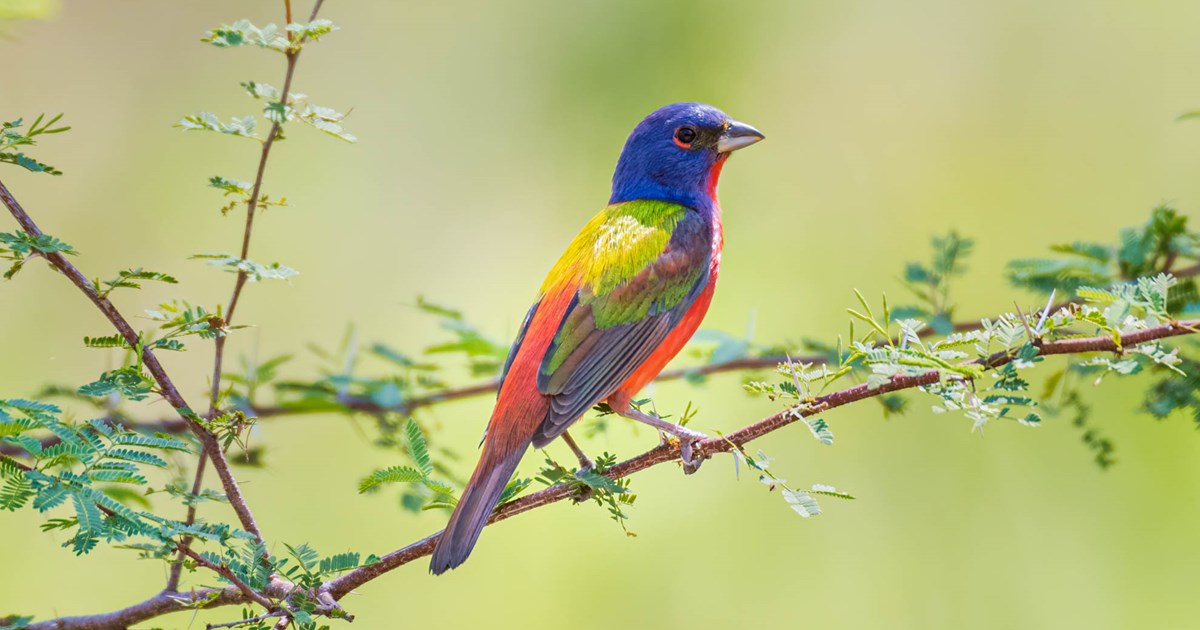 One of the best ways to improve your skill as a birder is to get involved in a local birding or nature organization and a local Audubon chapter is a wonderful place to start. Below is a list of Audubon chapters in Texas. Visit the website of the chapter closest to you for events happening in your area.
Audubon Dallas
PO Box 12713
Dallas, TX 75225
Visit Website
Audubon Texas Headquarters
7700 W. Hwy 71, Suite 330
Austin, TX 78735
Visit Website
Bastrop County Audubon Society
136 Carriage Court
Bastrop, TX 78602
Visit Website
Bexar Audubon Society
PO Box 6084
San Antonio, TX 78209
Visit Website
Big Country Audubon Society
PO Box 569
Abilene, TX 79604
Visit Website
Central Texas Audubon Society
1308 Circlewood Dr.
Waco, TX 76712
Coastal Bend Audubon Society
PO Box 3604
Corpus Christi, TX 78463
Visit Website
El Paso/Trans-Pecos Audubon Society
PO Box 972441
El Paso, TX 79997
Visit Website
Fort Worth Audubon Society
3023 S University Dr, Ste 206
Fort Worth, TX 76109
Visit Website
Golden Triangle Audubon Society
PO Box 1292
Nederland, TX 77627-1292
Visit Website
Houston Audubon
440 Wilchester Blvd
Houston, TX 77079
Visit Website
Huntsville Audubon Society
PO Box 6818
Huntsville, TX 77342
Visit Website
Llano Estacado Audubon Society
PO Box 6066
Lubbock, TX 79493
Monte Mucho Audubon Society
PO Box 200
Realitos, TX 78376
Visit Website
Prairie & Timbers Audubon Society
c/o Heard Natural Science Museum
McKinney, TX 75069
Visit Website
Rio Brazos Audubon Society
PO Box 9055
College Station, TX 77842
Visit Website
Texas Panhandle Audubon Society
PO Box 60812
Canyon, TX 79018
Visit Website
Travis Audubon
P.O. Box 301629
Austin, TX 78703
Visit Website
Twin Lakes Audubon Society
PO Box 883
Belton, TX 76513
Tyler Audubon Society
PO Box 132926
Tyler, TX 75713
Visit Website
Texas Ornithological Society
Contact Us
Texas Ornithological Society
Welcome to the Amazing World of Texas Birds!
If you love birds, Texas is definitely the place for you! With eight different geographical regions to explore, each offering its own, unique wildlife environment; more than 660 species to be discovered; and a location adjacent to the tropical regions of Mexico and Central America, you never know what you might see when you grab your binoculars and head out!
Texas Ornithological Society is proud to promote the discovery, knowledge, observation and conservation of birds in Texas since 1953.