Special Events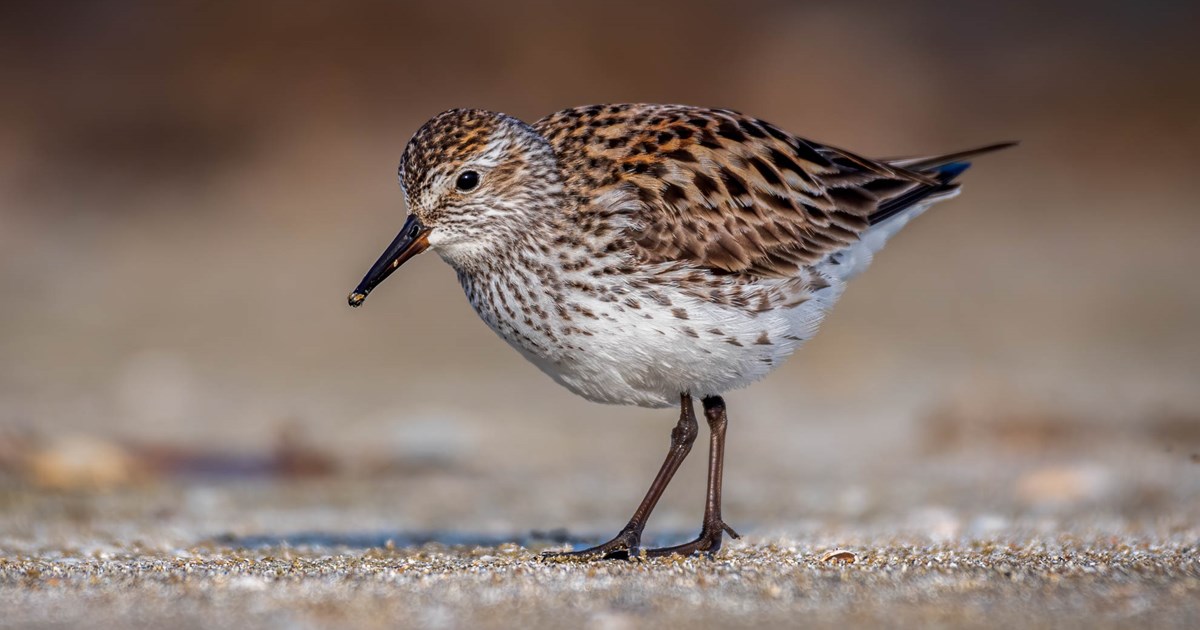 2023 TOS BIRDING IN PANAMA WITH SUSAN FOSTER
08/26/2023 - 09/04/2023
This part of the tour explores the foothills and cloud forests of El Valle de Anton — the home of motmots, tanagers, hummingbirds, antpittas and the mythical Rufous-vented Ground-Cuckoo!  We enjoy accommodations at the award-winning Canopy Lodge, with exciting bird-filled trips to La Mesa, Cerro Gaital Natural Monument, Cara Iguana, Las Minas, and the beaches of Juan Hombron and Santa Clara — all designed to find as many of the area's specialties as possible!
This part of the tour emphasizes the bird-rich lowland tropical forests of the Canal Zone. It features some of the best birding Central America has to offer!  Our base of operations will be the world-famous Canopy Tower with unlimited access to our fabulous Observation Deck every morning, afternoon and evening, where you can enjoy "canopy birding" at its best!  Excursions to some of Panama's premier birding locations, including the world famous Pipeline Road, along with Semaphore Hill, Plantation Trail, Summit Ponds, the Panama Rainforest Discovery Center and its remarkable tower, the Chagres River, Gamboa and the marshy Ammo Ponds round out an outstanding 5 days of birding.


Cost for TOS members is $3,395 double-occupancy, and for non-members it is $3,430 which includes a one-year membership. There is an additional $900 single occupancy option. Full payment may be made immediately, or a $900 deposit ($935 for non-members) can hold your place, with the balance due by June 19, 2023. This deposit is NON-REFUNDABLE once we make our initial payment to Canopy in June. 
The cost of the trip includes lodging, meals, daily tours with a local guide, and local transportation
SPRING WINGDING AT DINOSAUR VALLEY STATE PARK
April 15th from 10am-3pm
Dinosaur Valley State Park
1629 Park Rd 59
Glen Rose, TX 76043
Celebrate 100 years of Texas State Parks with this exciting daylong event with fun for the entire family. Enjoy a range of activities and programs lasting all day including guest speakers, educational exhibits, arts and crafts tents and more!



CHRISTMAS BIRD COUNTS
Each year from December 14 through January 5, birders from all over the world gather in their communities to conduct a 1-day count of every bird they can see or hear in their 15-mile survey area. The Christmas Bird Count is the longest-running wildlife census in the world, and each is led by a compiler responsible for organizing volunteers and submitting observations to the National Audubon Society. CBCs happen throughout the state of Texas, so check with your local Audubon chapter to find one close to you and join the fun of a full day of birding and discovery! Or venture further afield. See the list of Texas CBCs on Houston Audubon's web page.
CHECK BACK SOON FOR MORE SPECIAL EVENTS HAPPENING IN THE TEXAS BIRDING COMMUNITY!
Texas Ornithological Society
Contact Us
Texas Ornithological Society
Welcome to the Amazing World of Texas Birds!
If you love birds, Texas is definitely the place for you! With eight different geographical regions to explore, each offering its own, unique wildlife environment; more than 660 species to be discovered; and a location adjacent to the tropical regions of Mexico and Central America, you never know what you might see when you grab your binoculars and head out!
Texas Ornithological Society is proud to promote the discovery, knowledge, observation and conservation of birds in Texas since 1953.