Winter Meeting 2021 - Day 1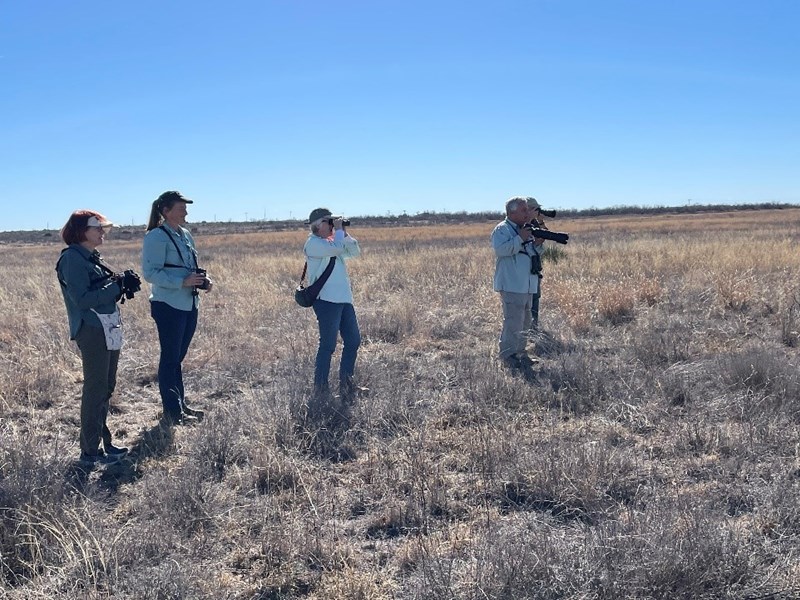 Friday, January 13, was the first day in the field for attendees of the 2023 TOS Winter meeting which is being held in Abilene. It was a good day with great birds found by all the groups!
Sparrow Identification at Maddin Prairie, Native Prairies Association of Texas property: We thought we might have a Baird's Sparrow, but it turned out to be a very yellow Savannah Sparrow.
The evening presentation by Dr Joel Brant was very interesting and informative. Who knew the Rolling Plains of Texas played such a big role in our understanding of the history of paleontological records! The fossils found in this area of Texas filled in gaps between the Devonian and Jurassic time periods.
More fun planned for Saturday!
Check out the eBird Trip Report at https://ebird.org/tripreport/98841
Texas Ornithological Society
Contact Us
Texas Ornithological Society
Welcome to the Amazing World of Texas Birds!
If you love birds, Texas is definitely the place for you! With eight different geographical regions to explore, each offering its own, unique wildlife environment; more than 660 species to be discovered; and a location adjacent to the tropical regions of Mexico and Central America, you never know what you might see when you grab your binoculars and head out!
Texas Ornithological Society is proud to promote the discovery, knowledge, observation and conservation of birds in Texas since 1953.